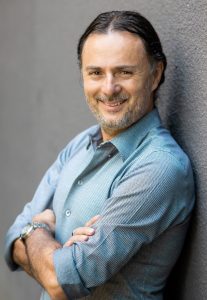 Roy Araya
Principal & Co-Founder
Roy came from his native Costa Rica where he played professional Soccer for a number of years before moving to the US in the 90's.  He started hands on where he learned the application and installation of many paint products and how it works on muti-family buildings and structures.
Roy manages the day to day field operations of both Refino Services and Refino, Inc. within a multi-state portfolio. He is an experienced in coatings, painting and adhesion of the numerous protective surfaces needed in the multi-family world even to the extent of Consulting for the large Paint Manufacturers on compatibility and adhesion issues.

Roy appreciates a face-to-face field presence, timely execution of all projects and meeting the expectations of all clients.
Read More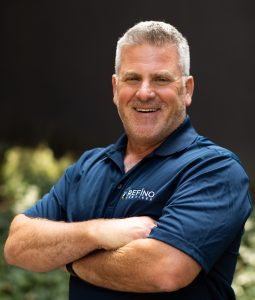 JD Stern
Director of Business Development
JD joined Refino Services in June 2018 bringing with him 22 years of apartment asset management, construction management services and general construction experience.
As an asset manager he was responsible for portfolios of 1,500 – 2,400 units concentrating in the turn-around of distressed properties and enhance and approve upon the value-added approach to property management. By 2005, JD transitioned his emphasis into providing his clients construction management services and general contracting overseeing major deferred maintenance capital expenditure projects, renovating clubhouses and units for the repositioning and disposition of assets. Today he specializes in business opportunities, overall company growth and client relations in the multi-family housing industry. JD focuses on achieving success for Refino's clients, team members and the company.
Outside of his professional career, JD is passionate about his wife and kids. There is nothing more he prefers doing than traveling with his family. During his free time, he enjoys golfing, scuba diving, outdoor summer concerts, movies, and his beloved Seattle Seahawks.
JD graduated from University of Washington with a BA in Communication and holds a Washington State Broker's License.
Read More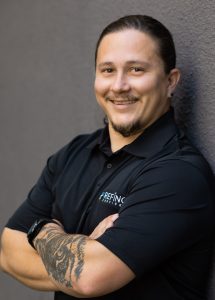 Kenneth Romero
Sr. Project Manager
Kenneth is originally from Costa Rica and moved to USA when he was 22 years old.
He started his first job at 15 years old at a gas station pumping gas and providing customer service.
He moved to work as a tour guide for an extreme adventures company doing activities like ziplining, rappelling among other activities providing not only entertainment but good customer service to the tourist.
When he moved to the USA he started working as a sales representative in the food industry providing the best customer service to all his clients.
On February 27th, 2017 Kenneth Romero started his new adventure with Refino Services as an assistant project manager for a year later becoming a project manager.
As you see Kenneth Romero has not been in the construction business for a long time, but he has been doing customer service since he is 16 years old.
Now he lives in the area of Lynnwood with his girlfriend and two beautiful kids.
Read More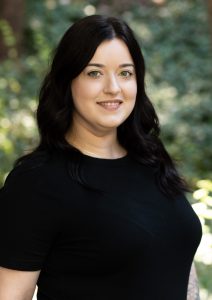 Morgan Thomas
Marketing Specialist
Morgan moved to Seattle to join Refino Services in the Spring of 2015 as Office Manager, and since then has transitioned to the role of Financial Manager. She started as a Bookkeeper in 2012 in the Restaurant industry and has 8 years' experience in Bookkeeping, Accounting, and Office Management. She is currently pursuing a degree in Accounting.
Morgan enjoys road trips around the Pacific northwest with her Fiancé, trying out Seattle's many different restaurants, and volunteering with different organizations including PAWS Wildlife Rehabilitation and Seattle Pride.
Read More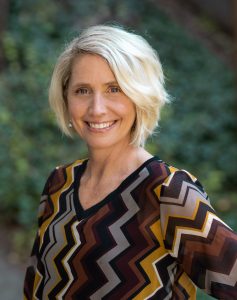 Shawn Carpenter
General Manager
Shawn Carpenter joined Refino Services in July 2020 as a Project Coordinator. Using her communication, interpersonal, organizational, and problem-solving skills, Shawn works closely with key members of the project team to ensure the project stays on target.
Before joining Refino, Shawn spent eight years working at Gates Ventures – Bill Gates' private office. During her time there, Shawn wore numerous hats, supporting leaders from several teams during a time of significant organizational growth. Notably, she supported the development of the Gates Notes website, which has grown into a premiere blogging platform.
Originally from Indiana, Shawn has lived in Seattle for over 20 years and is still in awe of the area's natural beauty. When she's not at work, she can be found spending time outdoors with her family or playing tour guide in her own city.
Read More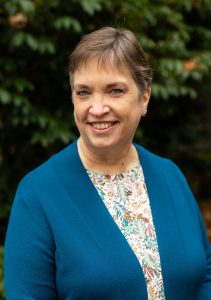 Becky Dyer
Administrative Coordinator
Becky has been a number cruncher and problem solver her whole career. She has a background in mathematics having graduated from Pacific Lutheran University with a Bachelor of Science. She started in the retirement consulting arena working in actuarial science and system development.
She eventually moved into accounting and became part of the management team for Catholic cemeteries, a skincare manufacturer, and healthcare staffing agency.
Becky was given the opportunity to join the Refino team in October 2020. Using her accounting and problem-solving skills to administer Accounts Payable and assist the project managers with procurement. She is always looking for a good deal! She is no stranger to the construction industry. Her husband recently retired after 33 years as a carpenter and superintendent.
Becky loves local sports teams. Go Hawks! She worked as a seating host for the Seattle Mariners just so she could go to the games! She and her husband are founding board members of a youth football program in north Seattle and ran it for 11 years! (That's American football, Roy!)
Read More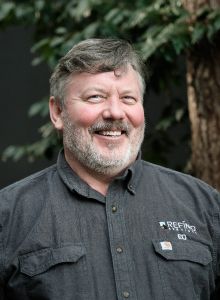 Ed Swan
Sr. Project Manager
As a fifth generation Pacific North Westerner, Ed has a great admiration for the classic architecture that is the Seattle area – from the "Art Deco" interior of the Smith Tower to the classic colonial homes in Queen Ann, Rainer Beach, and Rucker Hill Everett.
Ed began working in his father's Porsche restoration shop from the age of 12 learning the art of meticulous detail. From there he spent years earning certifications in all aspects of welding and metal work which, naturally, led him to working within the construction industry. Ed has extensive experience in all phases of the construction trades including high voltage utility work for the State of Washington, waterproof consulting specializing in large project cladding, and elevator shaft construction beginning far beneath the foundations to the rooftops of buildings in downtown Seattle.
Over four decades in the trades has equipped Ed with the valuable experience and ability to bring an owner's and designer's vision to life for the projects he and Refino Services have been entrusted. Using his unique qualities and refined skills to take your ideas and turn them into reality is what Ed considers his dream job.
When not on the jobsite or in his shop creating custom pieces for Refino clients, Ed enjoys Moto Travel (meaning shipping his motorcycle back east and finding back roads that are the long way home), artistically crafting metal work in steel and bronze, and periodically taking on a custom moto/auto paint job which still runs deep in his blood. Above all else, Ed is a very proud father whose favorite thing to do in life is spend time with his adult children who are in the medical, language arts, and art jewelry design fields.
Read More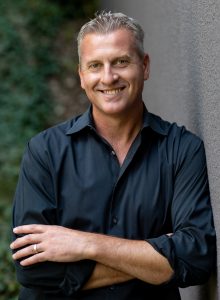 Walter Wendt
Principal and Co-Founder
Walter Co-founded Refino Services with Roy Araya in 2010. He currently has over 25 years of experience in the construction and real estate business. Over the last 15 years his expertise has been focused on managing Multi-Family capital projects, land acquisitions, entitlement and development.
Walter has participated in every aspect of the business and enjoys working directly with property owners and asset management helping them achieve the goals for each property.
Prior to Refino Services, Walter Co-founded a development company in 2005 building infill townhouse projects throughout downtown Seattle. Over the last 15 years, Refino Homes of Washington has developed over 100 homes in premier neighborhoods in Seattle's core. In January 2000, he started the first Refino enterprise, Refino Inc. a California business which performs high end remodeling throughout Southern California. Early on, Refino Inc's claim to fame was working as a general contractor for two home makeovers for the Oprah Winfrey show. Walter worked directly with well-known designer Nate Berkus to makeover the homes of Kirstie Alley & Jerry O'Connell. These projects both aired on the Oprah Show in November 2004 and April 2005. Refino, Inc continues its operations today as a leading Multifamily contractor specializing in project management and capital projects throughout California.
Walter Graduated from the from the University of California, Riverside in 1998 with a degree in Sociology and Law & Society. In college he enjoyed working for the family business, playing golf and participating in intermural sports.
Walter was born and raised in Southern California. For the last 15 years he has enjoyed living in the Pacific Northwest with his wife and son. Walter enjoys traveling with his family, boating, snow skiing and loves playing golf.
Read More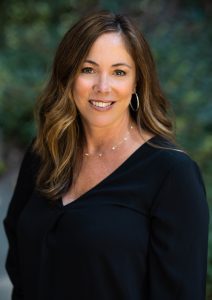 Shauna Wendt
Director of Administration
Shauna has been with Refino Services since 2010, where she has overseen all areas of Finance and Office Administration. Her experience in the construction industry began over 20 years ago in Southern California, where she took over the finances of a family-owned remodeling company.
Shauna's professional emphasis is providing ownership and senior management with strategic analysis and financial reporting. She is passionate about Refino Services and the high-quality work it provides to its customers.
Shauna loves the outdoors and is an established flower-grower and gardener. She enjoys travel, hiking and hosting family and friends for Argentinian style BBQ's.
Read More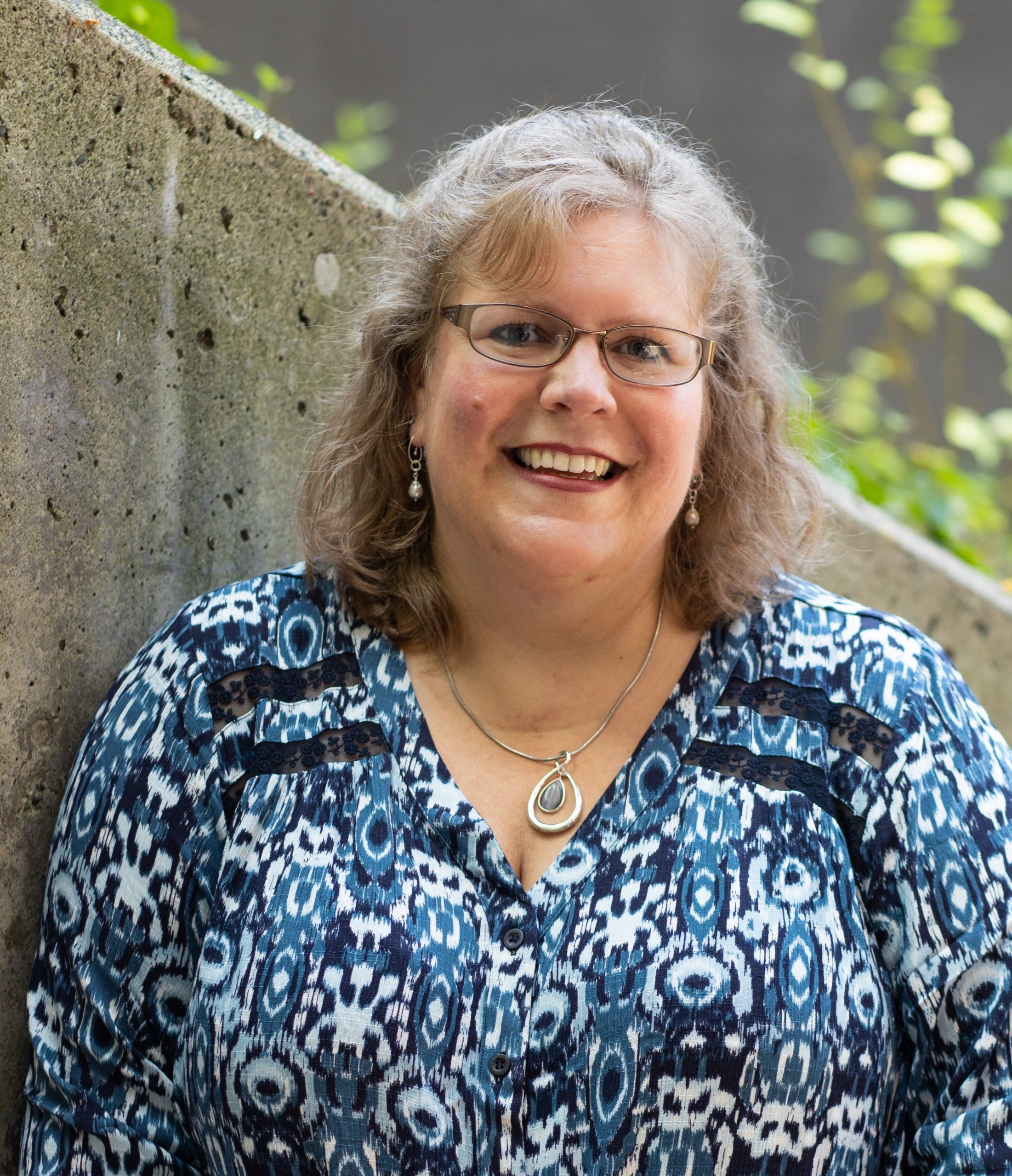 Jennifer Mullis
Business Manager
Jennifer joined our firm in January of 2020. Born and raised in Seattle, WA, Jennifer loves her hometown and can't imagine living anywhere else as her family and friends are very important to her.
Accounting and office management have been her niche for the past 20 years – working primarily in the insurance brokerage, software and engineer fields. She is excited to expand her experience and dedication into the construction industry via Refino Services.
When she's on vacation, Jennifer enjoys traveling and doing volunteer work.
Internationally, she's spent the past 15+ years building dignified housing in Tijuana, Mexico as well as fundraising and travel to Ghana, Africa where the
focus is to bring clean water to villages with the most urgent need. Locally, she's involved in various Breast Cancer organizations (in honor of her Mom)
and whatever else comes along that inspires her in the moment.
Read More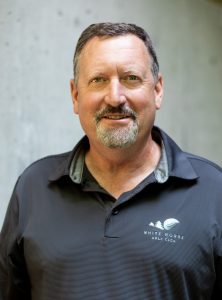 Mike Mick
Sr. Project Manager
Mike Mick joined Refino in 2014 as a Project Manager. Mike has 42 years of field experience that began as a kid when he worked in his father's construction company.
As an adult, Mike spent over a decade managing and operating his own construction company before joining Refino.
As a Project Manager with Refino, Mike oversees jobs ranging from new home construction to apartment renovations.
Aside from being proud of the work produced on the jobsite, Mike is also proud of the personal accomplishment of being happily married for 28 years and raising 3 sons.
Read More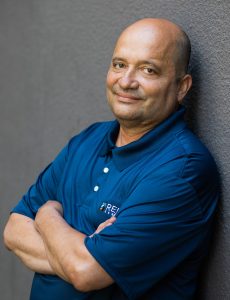 Edwin Gonzalez
Project Manager
Edwin Gonzalez joined Refino Services in July 2020. As Project Manager, Edwin has plenty of opportunity to fulfill his passion for helping people.
Edwin uses his skills developed during years of working in multi-family renovations and customer service to plan, execute, and close projects on time and on budget.
Originally from Guatemala, Edwin has called Seattle home for 12 years. When not at work he enjoys spending time taking pictures during walks together with his wife.
Read More
Christy Foster
Office Manager
Christy joined Refino in 2014 as Office Assistant bringing a strong work ethic and dedication to customer service.
As Office Assistant, Christy manages crew logistics, site service coordination, collections, and account payables & receivables.
Christy enjoys running, travel, and hosting friends.
Read More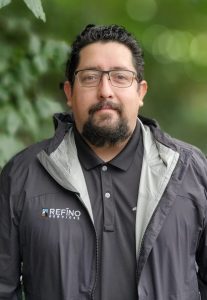 Esteban Martinez
Project Manager
Esteban was born in Argentina, grew up in Chile, and moved to the United States in 2008. 
He started his professional career as a rescue swimmer in the Chilean Coast Guard when he was 17.
For the past several years he has been working in the processing and manufacturing industry as a Plant manager, where he was leading multiple facilities and teams across the country, as well as launching new manufacturing facilities. 
 
Esteban joined Refino in 2021 and is excited to build relationships and to provide
help and solutions to Refino customers by using his operations and lean
manufacturing process skills to help them achieve their goals. 
 
In his free time Esteban enjoys spending time with his family, and staying active with sports like racquetball, skateboarding, surfing, and mountain biking.
Read More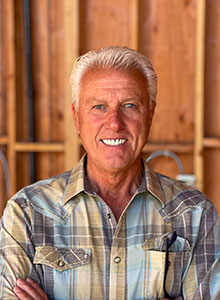 Ron Wendt
Sr. Regional Project Manager - California